Broadradio Successfully showcased at MOBILE WORLD CONGRESS Barcelona 2019
01-11-2021
Mobile World Congress Barcelona 2019 was successfully held on Feb 25-28, 2019 in Barcelona, Spain. Broadradio, as a specialist designer and manufacturer of high performance antennas, is pleased to be one of the exhibitors to showcase our innovations and products at this event.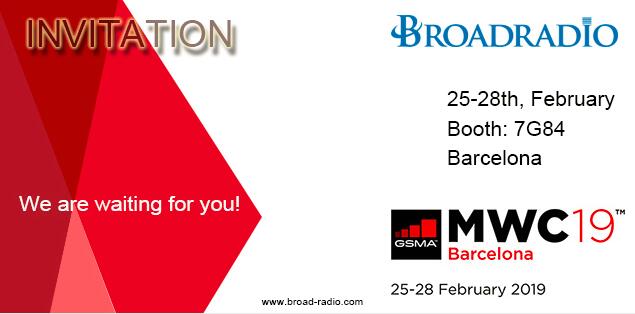 Highlights at our booth were the launch of Broadradio's new 5G technology and solution. Another key highlight of the Broadradio's booth was Broadradio's 4G Multi-beam antenna, Multi-band antenna, Stadium antenna, Small cell antenna and Tubular antenna.
During the four-day event, over 100 partners and guests visited Broadradio's booth. Broadradio is always focused on meeting future business challenges and satisfying customer's needs with ever more demanding requirements.
Mar 2020